Listen to our most recent update that was recorded on Wednesday, May 20th at 7 pm on our Facebook page.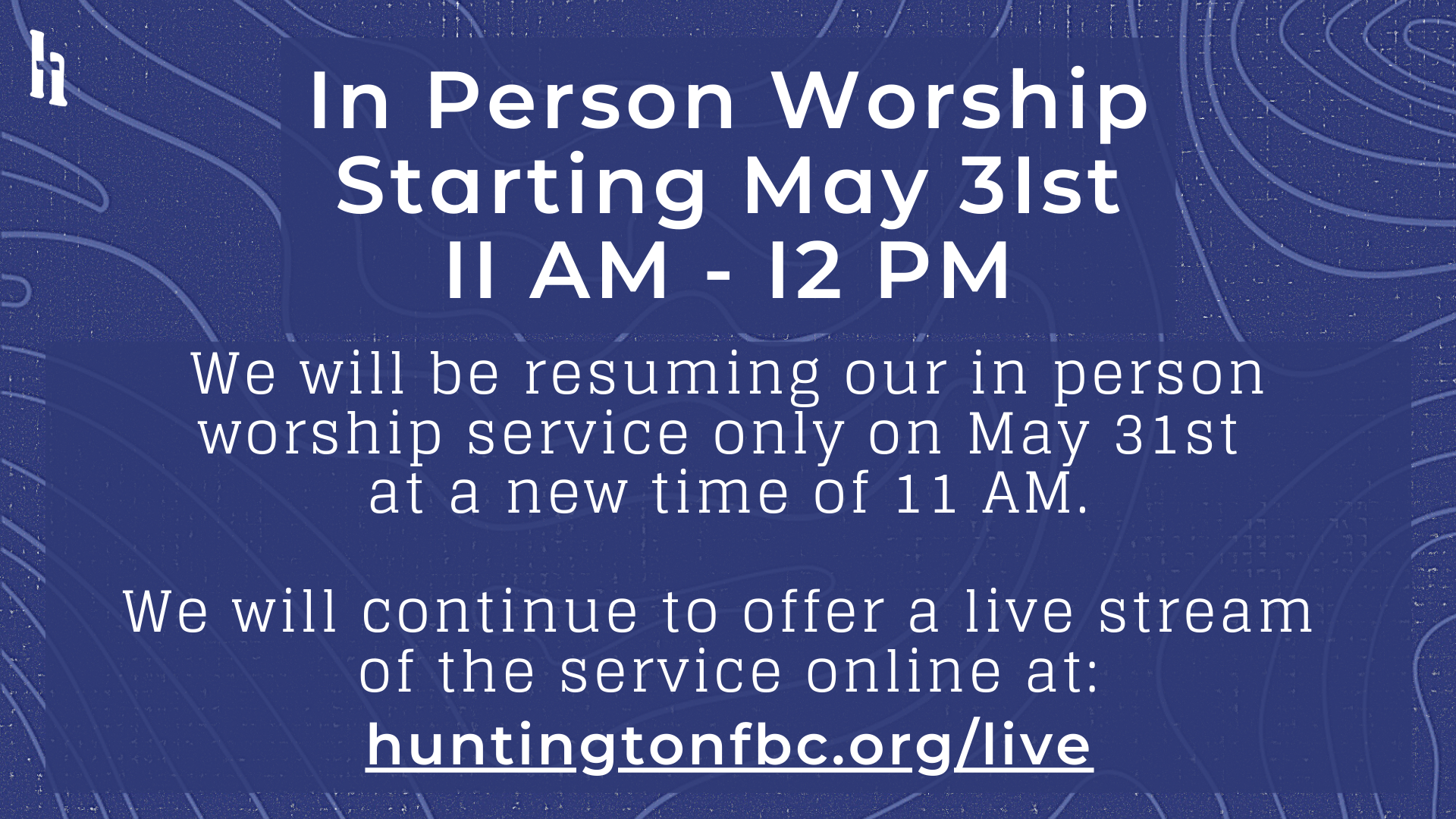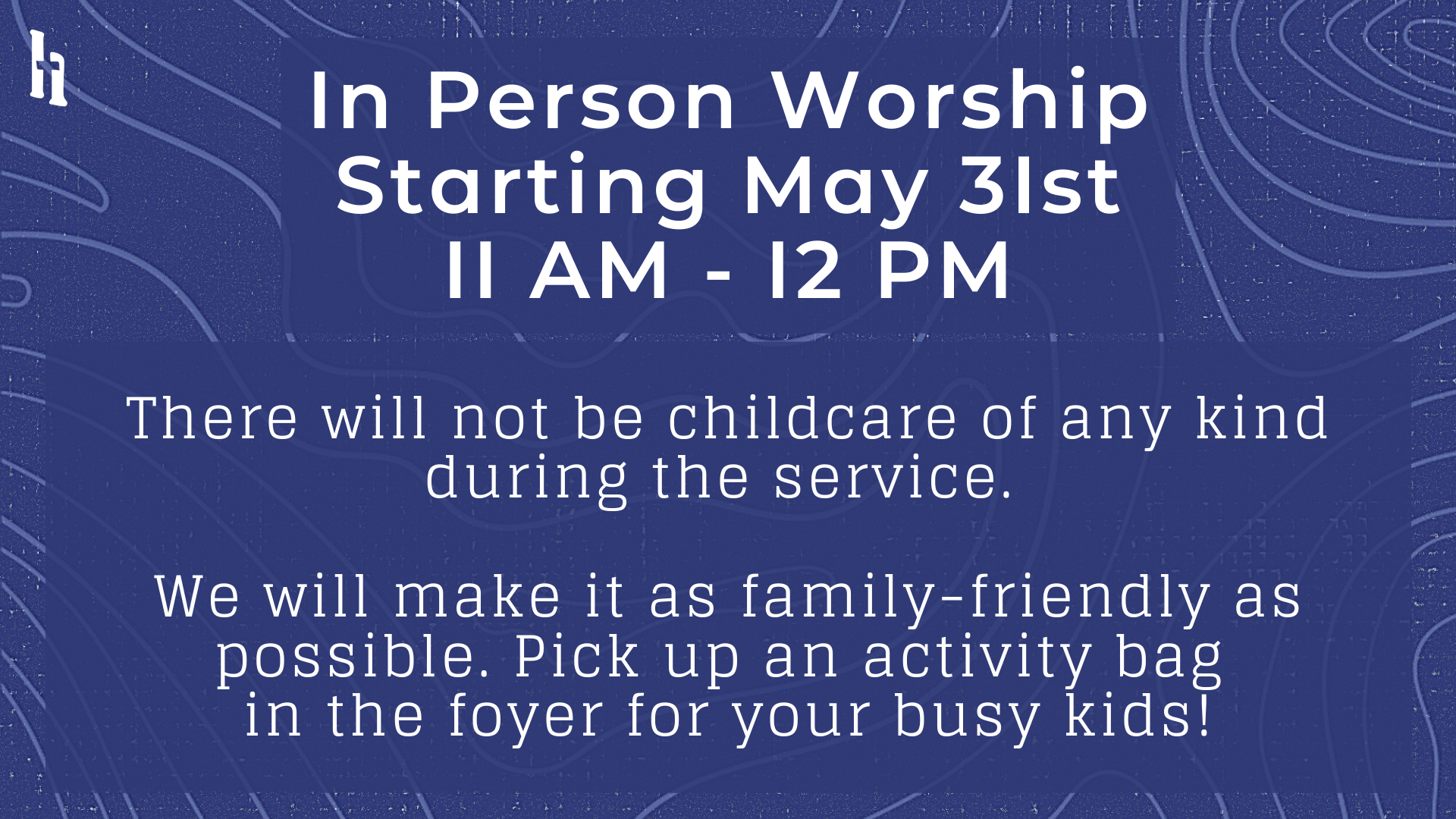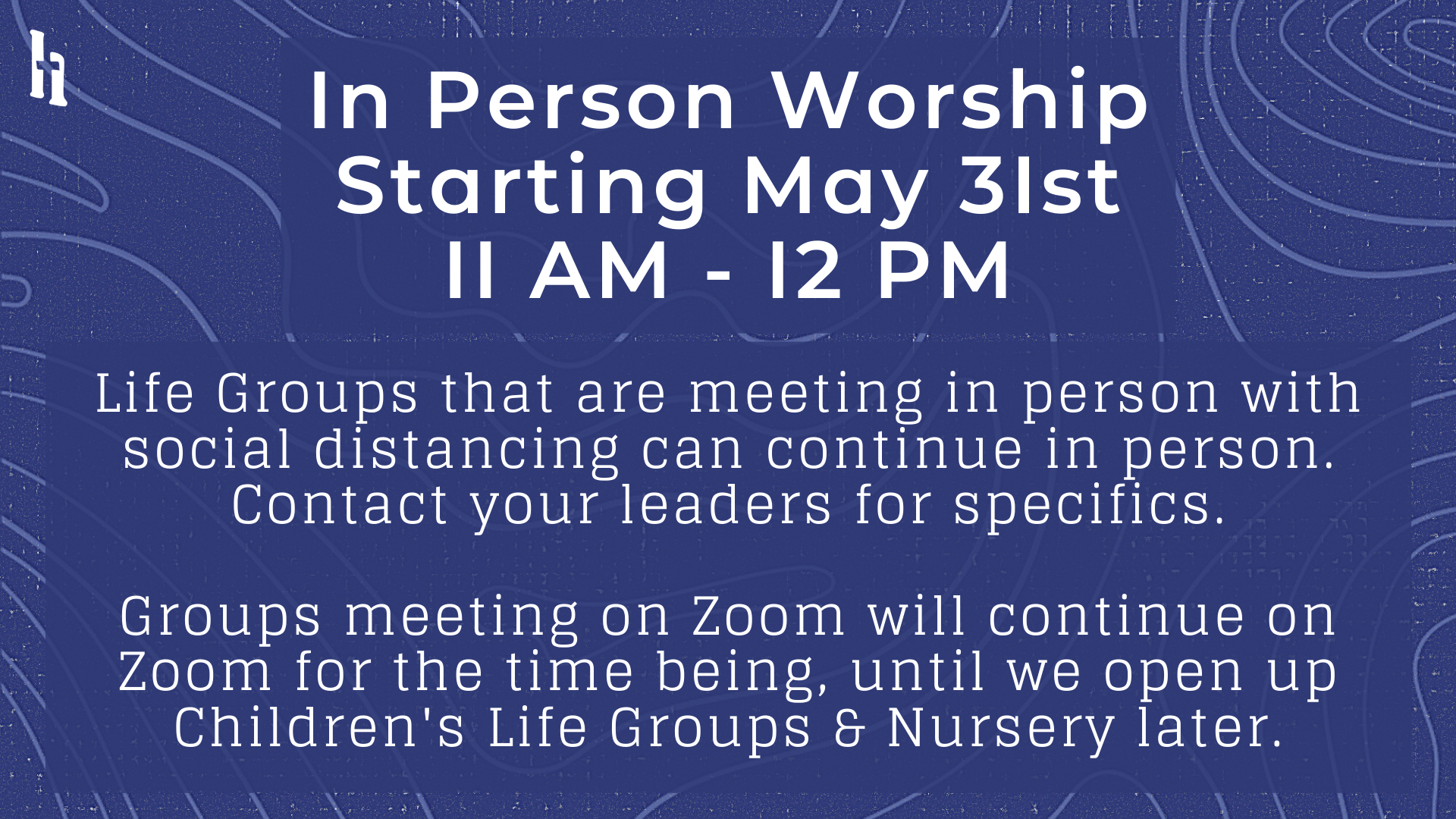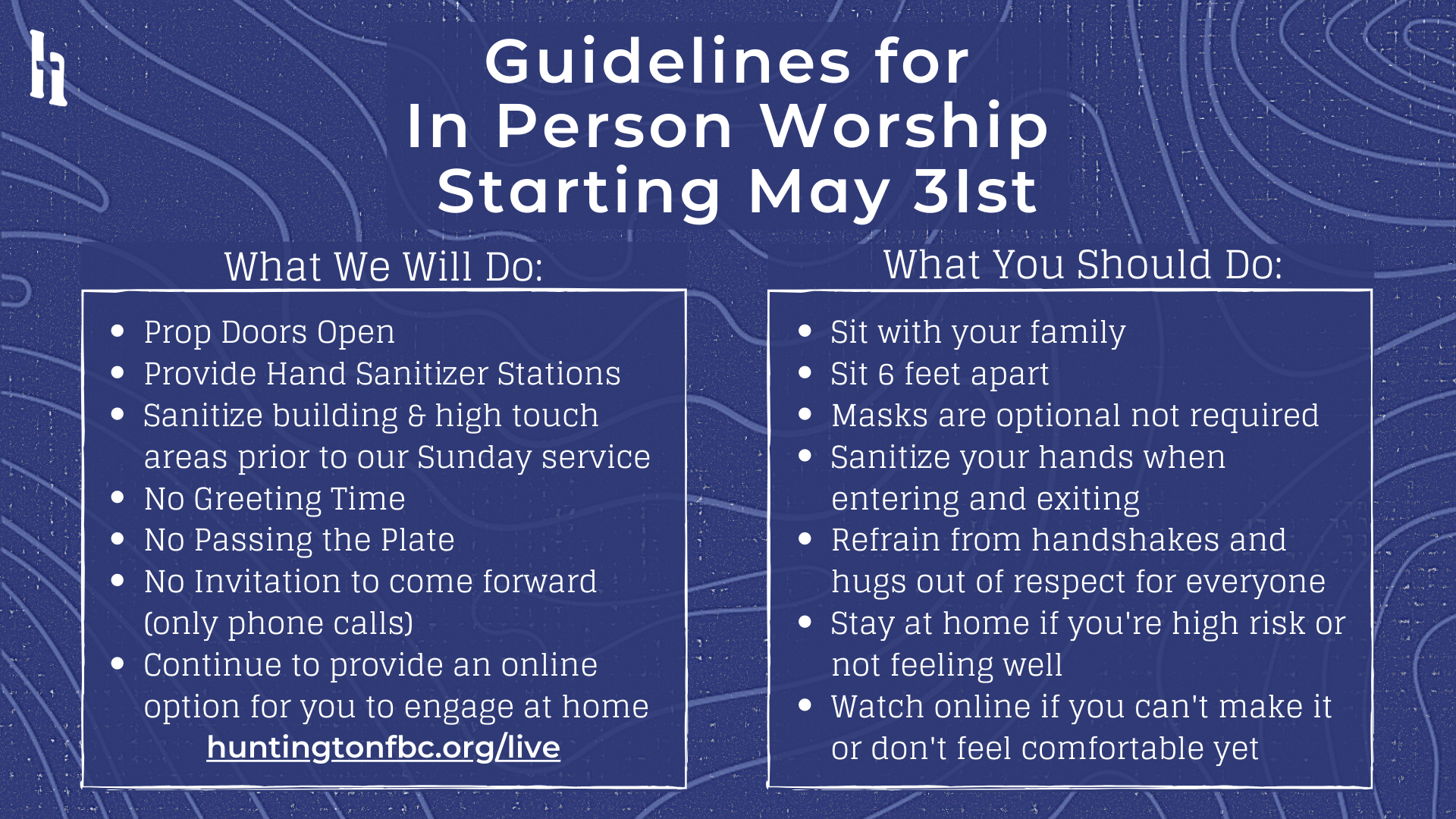 ---
You can listen to the past updates from our Pastor here. This was recorded live on Wednesday, May 6th.
---
This is the outline of topics covered from the video above.
Finances

Gifts have been above and beyond our need as people have given faithfully and generously. We will continue to keep expenses low to set aside surplus for future projects.

Payroll Protection Program

We have been approved and are awaiting funding to hit our account. This will help pay employees if the need arises. The church will decide how to use the excess in the future as things normalize. If you have questions about the rationale, please contact darryl@huntingtonfbc.org.

Re-Opening Services

The cooperative consensus from leadership, the surveys, and the greater public is to not open yet.
Concern for at-risk population, children in small groups, and others who feel uncomfortable with gathering.
The current required precautions make gathering restrictive and forced (multiple services, reservations, masks, skipped pews, etc.). We don't feel it is conducive to worship.
We feel that in June (if things don't progress quickly with Texas reopening) we can start back with Worship services. These services will require social distancing and changes to the service (doors propped, 6 ft. away, no welcome, no passing the plate, changed altar call, etc.)
We will add Life Groups back as parents and children feel comfortable with gathering. This may be months not weeks. We will keep you in the loop as things progress.
Ultimately, each person will have to take personal responsibility to make decisions that are best for them.

Continuing Ministry

Live Stream will continue even past the corona virus for those not comfortable with returning, those traveling for work, those sick at home, etc. Go to huntingtonfbc.org/live to see all your options.
Almost all Adult Life Groups are either meeting on Zoom or in person with social distancing (Seekers & Searchers). We are looking at similar options for Friendship Class as they feel comfortable.
Daily Devotional – Live on Facebook each weekday at 12:05 p.m.
Office Hours – Reduce to Monday – Thursday from 8 – noon.
Community Needs – Food Pantry & Produce continue in a drive thru manner each month. We are looking at other ways to meet needs in our community.

Summer Cancellations

At this point with the information we have, we have decided to cancel or have been forced to cancel HFBC Kids Camp, Agency 56 Camp, Youth Camp, Youth Mission Trip, and Vacation Bible School. We are looking at possible activities to fill some of these slots. This may be late summer or in a creative way.

God's Plan

God has a purpose for this. God will redeem it for His glory. We will continue to adapt, innovate and overcome. We will come out better!!!
---
We are monitoring all the current developments and will communicate our current plan here.
No In Person Activities

We will be following the Governor's directives about the size and kind of gatherings that are encouraged/discouraged during this time.
We are working to make decisions about when and how to reopen.
No children's, youth, or Sunday gatherings of any kind.
When we do reopen, we plan to soft-launch back into the next "normal".

Online Church

Go to https://huntingtonfbc.org/live/ each Sunday to watch our Sunday service online
Contact your Life Group Leader to get any Zoom meeting details for your groups
Join our Pastor on Facebook each weekday for a daily devotional.

Office Hours Reduced

Someone on staff will be around Monday – Thursday from 8-12 in the office. Just knock if you need something.
We are not "open to the public."
Tithes & Offerings can be dropped off in the mailbox on the Sanctuary side